Sun, 10-07-2022 15:00:00

In Africa, and world over, there is a growing pressure on oceans and seas, thus putting marine environment and ecosystems at risk. The Fisheries Governance 2 Project, funded by the European Union has been working towards improving Institutional capacity and regulatory frameworks for sustainable fisheries management with a major thrust to strengthen Africa's capacity for improved oceans governance and optimizing wealth from sustainable fisheries management through enhanced fisheries sector coordination, and effective participation in regional and international fisheries fora. The action also supports institutional strengthening and linkages of Regional Economic Communities and Regional Fisheries Bodies for regional functions roles, for examples in negotiating fisheries access arrangements and other fish trade-related agreements on behalf of African Union Member States.

In light of the above and in accordance with the provision of the Fisheries Governance 2 Project implementation strategy, AU-IBAR conducted a training workshop on ocean governance and fisheries access arrangements. The training was collaboratively with one of the Africa Union's Recognized Centres of Excellence, (The University of Cape Coast). The training equipped the African fisheries experts/administrators, and Directors of Fisheries in the selected AU Member States with the necessary skills and knowledge for enhancing their ability to successfully negotiate for granting access to fishing fleets, processing technologies or any related fisheries investments areas. Other university delegates to the workshop included the Provost- College of Agriculture and Natural Sciences (CANS); Dean – School of Biological Sciences (SBS); Head of Department – Department of Fisheries and Aquatic Sciences (DFAS); and the Director- Centre for Coastal Management (CCM).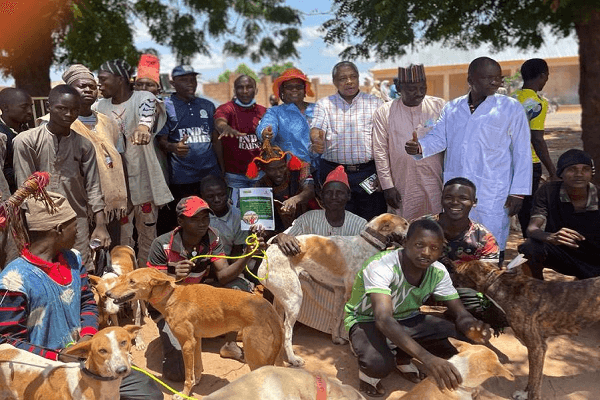 Speaking during the opening of the workshop, the Pro Vice-Chancellor, University of Cape Coast, Prof. Rosemond Boohene highlighted the importance of fisheries governance, and urged delegates to implement the valuable lessons that would be attained from the workshop in steering fisheries governance on the continent. Speaking on behalf of AU-IBAR's Acting Director, Dr. Nick Nwankpa, Mrs. Patricia Lumba indicated that "Well managed oceans are crucial to achieve sustainable development and a critical component of the Africa Integrated Maritime Strategy (AIMS) that contribute to the Agenda 2063 of the African Union. The potential and opportunities of African fisheries for improving the livelihoods of our citizens are great but the sustainable exploitations of these resources are under threat. Poorly negotiated access arrangements do not only result in poor financial compensation to AU countries but also has the added disadvantage of causing stock depletion."

The training covered aspects of Ocean Governance and a range of major issues, such as: i. The process of ocean governance; ii. Elements of oceans governance - Legal, Institutional Framework and Mechanism of Implementation; iii. Economic incentives (appropriate financial compensation), trade issues iv. Legal issues and international norms v. Relevant technical knowledge- resources status, biological, economic, environmental etc. and vi. Negotiation skills

The training realised a number of outcomes; such as (i) integrated knowledge of the policy, actions and affairs regarding ocean environment, sustainable use of coastal and marine resources and its biodiversity impacted on responsible parties in Africa (ii) a comprehensively advanced and expanded training on equitable and sustainable access agreements in Africa was provided to AU member states; (iii) The capacity of key relevant officials of National Fisheries Competent Authorities was enhanced in the area of the principles and provisions of the FAA the rules and regulations of the Common Fisheries Policy and the conservation and management measures; (iv) Cooperation among AU MS related to a variety of issues concerning shared fish stocks, such as common approach in engaging with the foreign fishing vessels, mutual access, fisheries access agreements with DWFN, resource management and conservation and control and surveillance was facilitated; (v) Benchmarks for agreements for access to fisheries resources between sovereign states in the region were developed; and (vi) Contribution of foreign fleet to African blue economy was improved.

The training is an advanced and expanded part of a series of workshops organized by the AU-IBAR on the negotiation of sustainable fisheries access arrangements in Africa, a series of which were held in the 5 regions under the Fisheries Governance 1 Project.
Read More - Article on training from University of Cape Coast:

Speech by Director AU-IBAR during Workshop Opening

Register to join online community on Ocean Governance